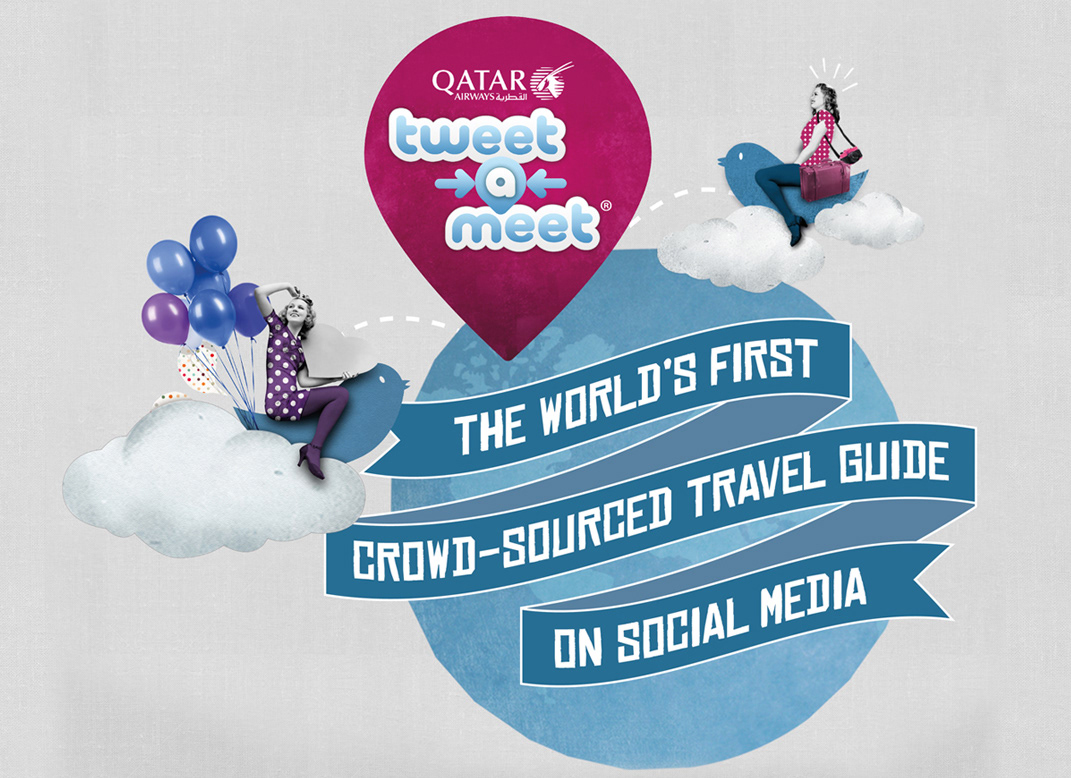 Qatar Airways Tweet-A-Meet
Qatar Airways. A 5-star airline known for its innovation and service excellence. Also voted the world's best in 2011 and 2012. Strangely, not many people knew about the airline. How do we get people to experience the brand and start talking about it in the quickest way. Consumers register on the tweet-a-meet.com microsite, selecting one of their own Twitter followers to team up with for the competition. The pair then choose a destination they will meet in thanks to Qatar Airways if they win the competition.

They tweet about the destination, using the hashtag #tweetameet, receiving one 'Tweet-mile' for every tweet sent. Tweets must contain relevant facts about the destination. The first three teams with the most tweets at the end of the race will be given a pair of business class tickets to their chosen destination.

Effie Silver

(Cyber)


IAS Hall of Fame

(Digital Campaign of the Year)


IAS Hall of Fame

(Marketing Campaign of the Year)


IAS Hall of Fame

(Social Media Campaign of the Year)