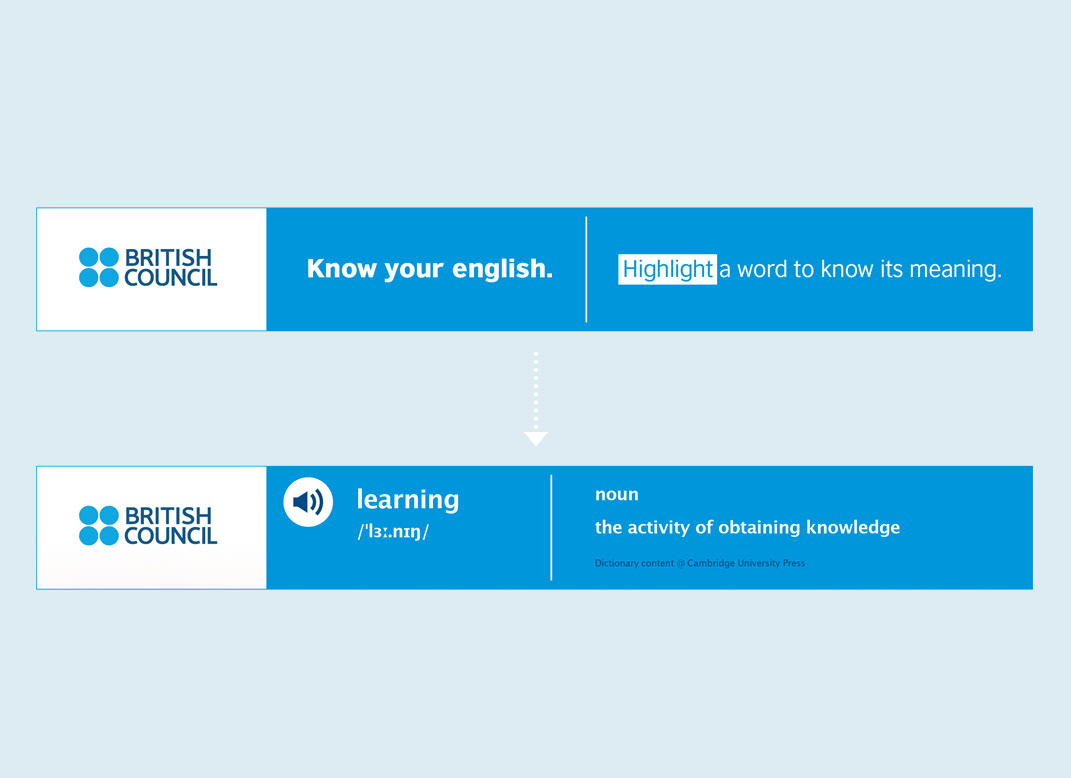 British Council Know Your English Banner
The 'Know your English' banner tracks the user's natural web usage behaviour of highlighting a peculiar word when reading online. By observing beyond its allocated media space, the banner is able to keep up with the user's reading activities, refresh itself in real-time and reveal the meaning behind the respective word. It also provides audio pronunciation to help learners overcome the barrier of an unfamiliar term.
​​​​​​​
Cannes Lions

(2 Cyber)
Spikes Asia

(3 Cyber / Direct)


Effie Awards




MARKies Awards

(Best Idea in Direct)


London International Award

(Cyber)


Webby Award

 (2 Webby Winner)


AMES Award

(2 Gold / Silver)
WPPED Cream
AdFest (Direct / Media / Interactive)


Creative Circle Awards

(Direct / Media / Cyber)
(Direct / Online)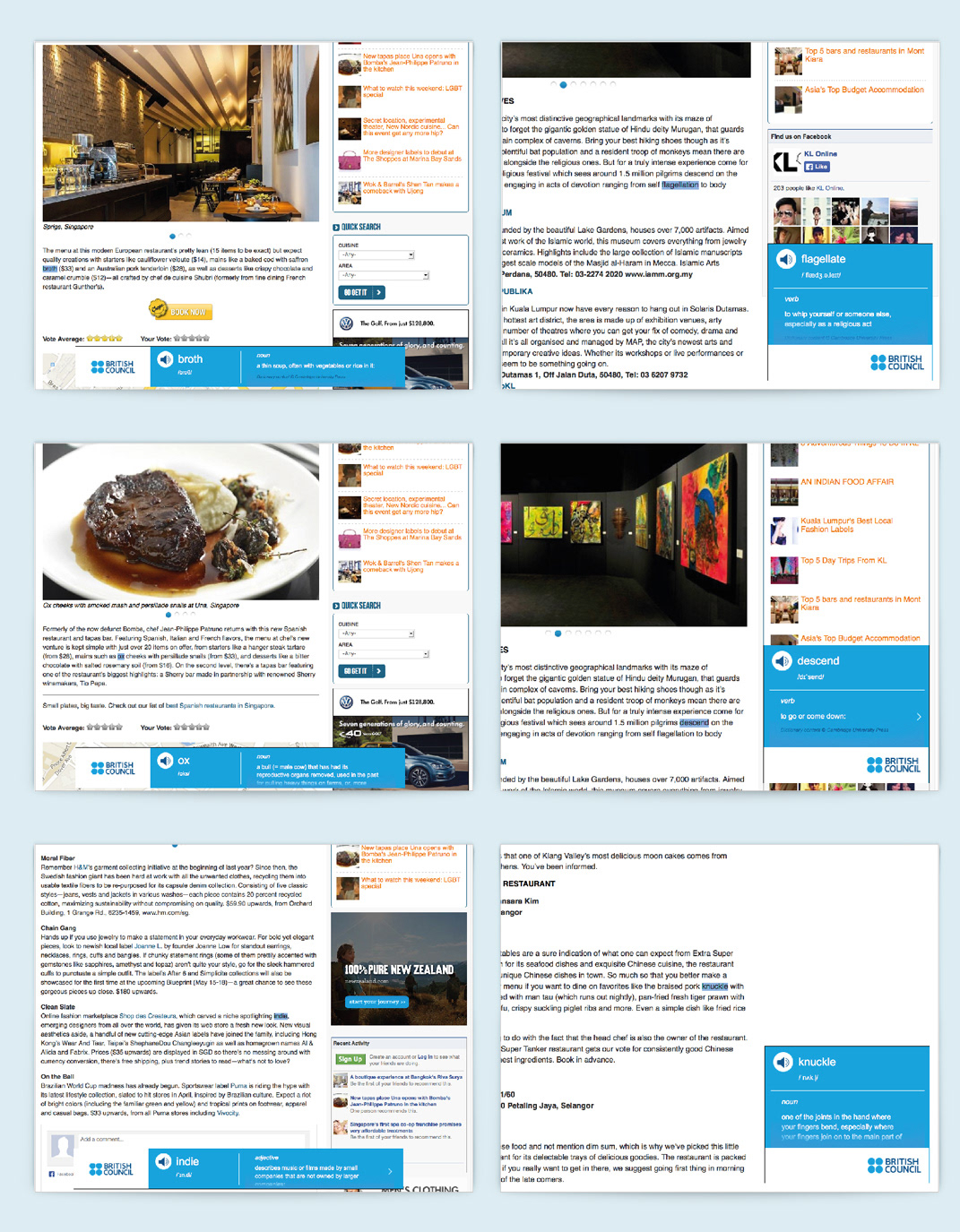 The average interaction rate was 51.8% - 19.5 times more than the average rich media and 272 times more than the standard banner. Average time spent on the banner was 2 minutes 14 seconds, 11 times more than time spent on rich media banners.